ARTIST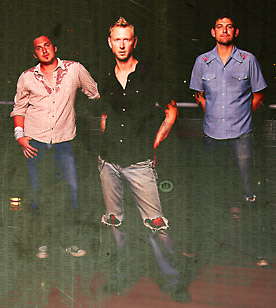 SPACE CADET
Ted Levin - vocals, guitar
Aaron Long - guitar
Brad Steiger - bass, vocals
Danny Knight - drum
CONTACTS
LABEL CONTACT
Tami Thomsen
Kirtland Records
3100 Main St. Suite 347
Dallas, TX 75226
(214) 824-7700
PRESS KIT
Band Photo { PDF JPG } { PDF JPG }
Album Cover Art { PRINT } { WEB }
Bio { DOC }
PRODUCTION
VIDEO

A Declaration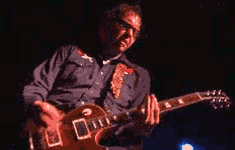 Let's Go - Produced by DOOM Inc.
BIO
Space Cadet's sophomore release on Kirtland Records, Debutante is a thoughtful and timely tribute to the American Princess of today. A collection of works inspired by frontman Ted Levin's troubled relationship with a girl who wanted more in life than the struggling singer could provide. "There is such an emphasis on financial and material success brainwashed into girls today. It makes it tough for someone like me, pursuing my dream of having the world hear my music, to provide that kind of life".
The band enlisted producer Taylor Tatsch, (guitarist for Ryan Cabrera) to co-produce Debutante. Within a few months the band crafted 12 original tracks and a remake of 80's smash hit "Bette Davis Eyes", originally recorded by Kim Carnes. Filled with unforgettable hooks and melodies, Debutante showcases Levin's growth as songwriter. Joined by Brad Steiger (bass and vocals) and Danny Knight (drums), the band also showcases their growth as musicians.
The new CD still maintains the bands ever present influence of '70's groups like, The Cars, David Bowie, and Cheap Trick. "I don't want the sounds of today to ruin how I remember the sounds that shaped me as a writer growing up". This can be clearly heard in SC's first single, a remake of the 1981 classic, "Bette Davis Eyes." "It was always one of my favorite songs as a kid and re-doing it seemed to fit perfectly with the whole 'Debutante' theme. I wanted to put our stamp on a song that was originally sung by a woman, and recorded with drum machines and synthesizers".
And put their stamp on in it, they did. "Kids who have never before heard the song, listened to it on our My Space site. They come out to the shows and say something like "I love that Betty Boop song". They have no idea who Bette Davis is. They think she's an ex-girlfriend of mine I'm singing about, which I find very amusing".
On the road with Space Cadet, you never know what will happen. "One night our drummer threw a broken stick across the stage – the stick hit our guitar player in the neck! I looked over at him and there it was, just protruding out of his neck. It was the strangest thing. He pulled the stick out and blood starting spurting all over the place. We had to stop the show for a while, but surprisingly he was OK and I finished the night with an acoustic set."
With the release of Debutante, Space Cadet will continue its intense performance schedule. Over the past two years the band has shared the stage with artists like Bowling For Soup, All-American Rejects, Default, Trust Company, Oleander, The Burden Brothers, Stroke 9, Edgewater and the '03 & '04 Vans Warped Tour.
RELEASES
DVD TRACK LISTING
1. In the Flesh
2. Like Home
3. Top Ten
4. California
5. Unsaid
6. The Family
7. Faster
8. A Declaration
9. The Show must go on
10. Bette Davis Eyes
11. Raygun
Filmed live @ The Curtain Club, Dallas,TX January 13, 2012
CATALOG INFO
Album Title: Live at Curtain Club
Label: Kirtland Records
Catalog Number: KR-70
Release Date:11/2012
Format: DVD
Type: Full
CD TRACK LISTING
1. Sellout
2. The Letdown
3. You're a Wall
4. Long Goodbyes
5. If Hangin' Out
6. Epilogue
7. She Just Wants Money
8. Add Up to Zero
9. Summertime Girl
10. Done With It
11. Nothing to Rock About
12. Brace Yourself
CATALOG INFO
Album Title: Closest Thing to Closure
Label: Kirtland Records
Catalog Number: KR-39
Release Date:1/2008
Format: CD
Type: Full
CD TRACK LISTING
1. Faster
2. A Declaration
3. Bette Davis Eyes
4. Apology
5. Debutante
6. The Family
7. Get Off My Back
8. In My Sights
9. Hand-Me-Down
10. Everything
11. Roman Candle
12. Dream Girl
13. The Show Must Go On
CATALOG INFO
Album Title: Debutante
Label: Kirtland Records
Catalog Number: KR-29
Release Date:9/2005
Format: CD
Type: Full
CD TRACK LISTING
1. Greatest Hits
2. Top Ten
3. Jackie Chan
4. Have a Good Life
5. California
6. Wreck Without You
7. Sunday and Holidays
8. Unsaid
9. Like Home
10. Girls Fall in Love
11. Blip
12. 'Til Doomsday
13. Run Around
14. Let's Go
CATALOG INFO
Album Title: Greatest Hits
Label: Kirtland Records
Catalog Number: KR-16
Release Date:10/2003
Format: CD
Type: Full

Space Cadet
Live at the Gypsy Tea Room DVD
DVD TRACK LISTING
1. Unsaid
2. Like Home
3. Jackie Chan
4. 'Til Doomsday
5. Blip
6. Greatest Hits
7. Let's Go