BIO
Looking over his shoulder at Rubberneck, Toadies' platinum-selling 1994 debut, drummer Mark Reznicek is reflective. "Hard to believe it's been 20 years," he says. "It seems like yesterday. But, at the same time, it was a lifetime ago."
The songs on Rubberneck are fearless, literate and visceral. Their protagonists are often anti-heroes: stalkers, serial killers and religious zealots (some are all three). Certainly, they're not your average, accessible radio fodder. Well, Toadies weren't concerned about that. "We didn't even have singles in mind," Reznicek says. "Or the idea of even possibly getting on the radio. We didn't think that would ever happen." But "Possum Kingdom" remains a radio staple even today – and "Backslider" and "Tyler" still pop up. It's because raw expression makes for the most powerful art.
Toadies remain raw. Vaden Todd Lewis still sings as though he's on the precipice of insanity, clinging tenaciously but perhaps already plummeting. Lewis's and Clark Vogeler's guitars rip and tear like thick fingernails at supple flesh. Reznicek and bass player Doni Blair are fuel the fury with relentless, seething rhythm.
When these sounds and those images and themes mix, the effect is pure adrenaline. The manic, chugging-choogling strains of Rubberneck's opening instrumental salvo "Mexican Hairless" run pell-mell into the equally breakneck "Mister Love," a backhanded plea for salvation. The pace slows, a little, for "Backslider," where a father drowns his nine-year-old son in deliverance. And then "Possum Kingdom," Toadies' notoriously creepy megahit, slows things down again with a dangerous antihero's offer of a different salvation.
In just these four songs, Rubberneck leaves the listener feeling fed. The songs are meaty, with much to chew on: images to parse, significances to consider, guitar riffs and drum parts to mime. It continues for seven more tracks – including fan favorites like "Tyler" and "I Come From The Water" – and leaves you satisfied and a little uncomfortable.
It's the same with every spin of Rubberneck. That's why it endures. And it's why Toadies, with their current label Kirtland Records, and the blessing of original label Interscope Records, are reissuing Rubberneck – remastered and beefed up with five unreleased tracks from the same era – for a new generation.
Rubberneck's staying power breeds new fans to go along with Toadies' early-adopters, whose faith never flagged even as the band struggled to release new music. When their would-be second album languished on the label shelf, they circulated demos and bought tickets. Even when a different second album, 2001's Hell Below/Stars Above, fared poorly and the Toadies broke up, the fans' steadfast evangelism continued. "These are fans from when Rubberneck first came out," Reznicek says. "They've turned their younger siblings, and their kids, on to us. We see them all the time – whole families wearing Toadies shirts. It's pretty cool."
A one-off show in Dallas in 2006 became a full-fledged reunion. Toadies have since steadily built momentum. A third album, No Deliverance, came in 2008 and saw the band playing Lollapalooza. The heretofore lost album, Feeler, finally materialized in 2010. An EP, Play.Rock.Music came out in 2012. Tours followed each release. The band's annual Dia de Los Toadies festival – at which the likes of Gary Clark Jr., Ben Kweller, Centro-matic, Sarah Jaffe, The Sword and Black Joe Lewis have appeared, grows each year.
Today Toadies – and their magnum opus – are stronger than ever. Rubberneck's new master makes it an even more striking listen. "Three of the five songs were actually recorded during same sessions," Reznicek says. In their customary position at the end of the original sequence, these tunes actually sound as though they're not bonuses. The loping "Run In With Dad," where titular fanatic catches his son fornicating, could fit right in between "Backslider" and "Possum Kingdom." Likewise "Stop It," which is actually a Pylon cover – it wouldn't be so out of place between "Tyler" and "Happyface." The instrumental unfinished demo "Rockfish," (part of which was used to create "Waterfall" from Feeler) could make a nice bookend with "Mexican Hairless." The other rarities, Rubberneck-era live takes of "Possum Kingdom" and "Tyler" are snapshots of a band in original form.
Of course, with 20 years and thousands of shows behind them, Toadies sound even better. On the road in 2014, supported by the Supersuckers and Battleme, Toadies will pay tribute to their fans' support by playing Rubberneck start-to-finish. They'll also have vinyl copies of the album – the first ever – at the merch table. It's a fitting celebration – and the band can even make a toast with their own brand of beer (brewed by fellow Texans as Martin House Brewing), aptly dubbed Rubberneck Red.
Toadies have another platter on deck, due this Fall. "It's gonna be our 'chill set' that we play on the first night of Dia de Los Toadies," says Reznicek. "Acoustic, stripped-down versions of our songs. Probably some new songs, some previously unreleased songs and some new covers." Recording is currently underway with Rob Schnapf, one of Rubberneck's original producers.
VIDEOS
CONTACTS
Management: Tami Thomsen
Booking: Andy Somers - The Agency Group (310) 385-2800


TRACKS
DISCOGRAPHY
Velvet (1992)
Pleather (1993)
Rubberneck (1994)
Hell Below/Stars Above (2001)
Best of Toadies: Live from Paradise (2002)
Rock Show (2007)
No Deliverance (2008)
Feeler (2010)
Play.Rock.Music. (2012)
Rubberneck 20th Anniv. (2014)
TOUR DATES
Click here for the latest dates.
DIA DE LOS TOADIES
PRESS

"Stop rubbernecking '90s nostalgia, and dig a fresh crop of wiry guitars, zany vocals, and butt-moving sass."

"The fact that these guys can reunite and crank out strong material that's just as relevant now as it was then is a solid testament to their craft."

"From the first riveting notes of "Rattler's Revival," the track that opens Toadies' new album, one thing is blatantly clear: The Fort Worth band came to rock — hard. This is a rocking roller coaster ride, all sweeping speed and sexy curves."

"Howls, thunderous guitars and stylish menace – Toadies bring it all on Play.Rock.Music., which wisely leaves listeners wanting more."

"Who wants Toadies to change? Communists–that's who."


"Toadies could probably rock out well into their 70s and not lose the unmistakable whiff of rock 'n' roll passion and energy that makes their best songs endure, the guys repeatedly snatch victory from the jaws of irrelevance."

"When it comes to twitchy, psychotic rock, Toadies remain the band to beat."

"They can still hold their own when it comes to the classic tunes that put them on the map, but they're also making a big splash in the world of rock 'n' roll with what they're doing in this millennium."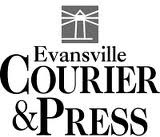 "Play.Rock.Music. is smart, diverse and fired-up – perhaps even more so than when Toadies grabbed attention with songs such as "Possum Kingdom" and "Tyler" almost 20 years ago."

"Play.Rock.Music. It is unmistakably Toadies: creepy-sexy lyrics, guitars like chainsaws, crunchy hooks. No complaints here."


"Toadies reclaim their 'kingdom' with No Deliverance, a bold mix of post-grunge aggression and spicy Texas roadhouse flair."

"No Deliverance: It's got riffs aplenty and surges with just as much energy, darkness and heaviness as their early stuff, and the title track is a monster."

"Raw, sleazy bluesy howls with a more laid-back rhythmic drawl and hip-shaking altrock hooks."

"Because the music can't easily be lumped into any one popular genre – too ornery for post-grunge, too streamlined for alt-metal, too muscular for indie-rock – Feeler's spiky guitars and tight rhythm section keep you on your toes, the vicious melodies as unpredictable as the lyrics."